Integra Health Center is a brand new premium health clinic based in the Financial District offering general health services, non-medical services, lab and travel services, specialists consultation, and more.
The two founders of Integra Health Center had a clear goal: To be known as the most comprehensive clinic for professionals and athletes. Hubnest was commissioned to create the entire look and feel of the vision, from branding strategy and concept to the overall emotional direction.
Branding We begin with competitive research and direction on the emotional response we wished to create. We established Integra Health needed to appear forward thinking, professional, innovative, strong, and affluent. Blue and white would be the dominant color as it fit the bold and medical aspect.
Below are a few examples of the 24 variations we created: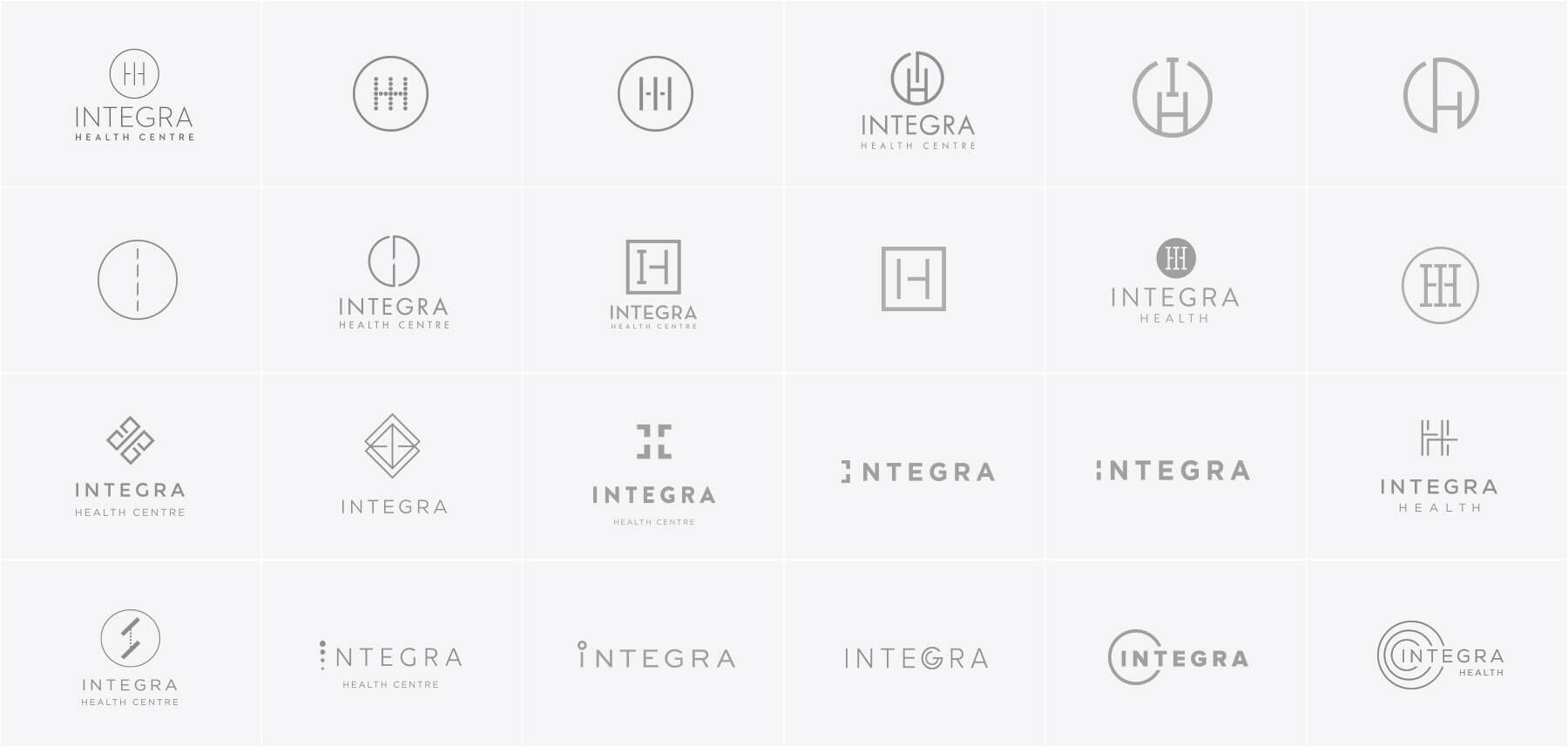 Below is the final logo that the client selected: Design Notes: A stylized monogram approach, where the letterforms are integrated into the containing circle. Paired with a bolder san serif font.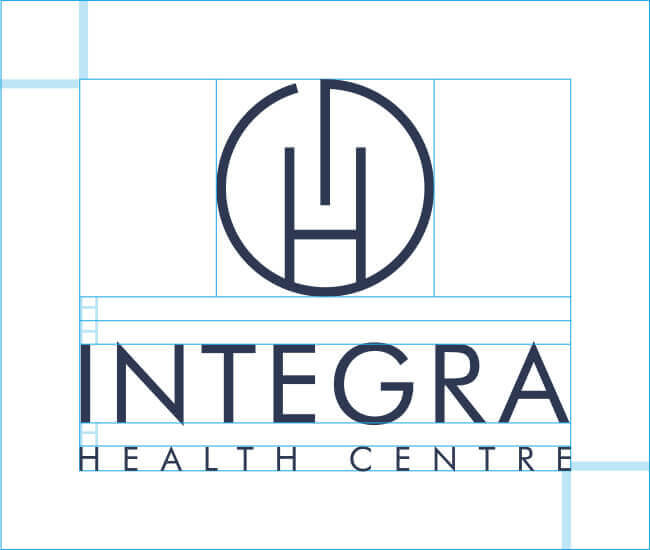 The branding phase itself was a large undertaking as we had a one month deadline to work with. The design we created for Integra Health included letterhead, business cards, promotional materials, lobby signage, exterior building signage, wayfind signage, subway ads, and more.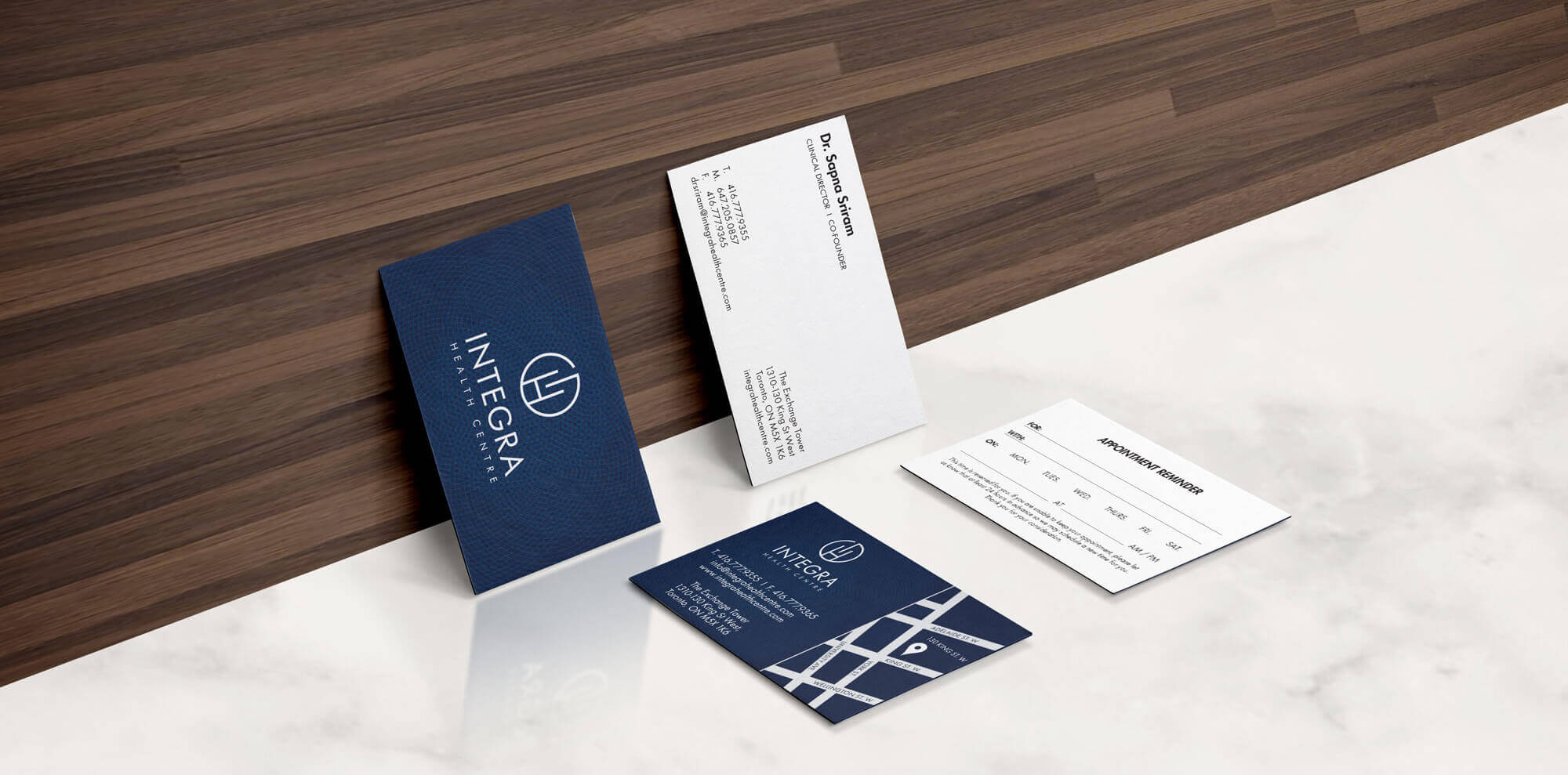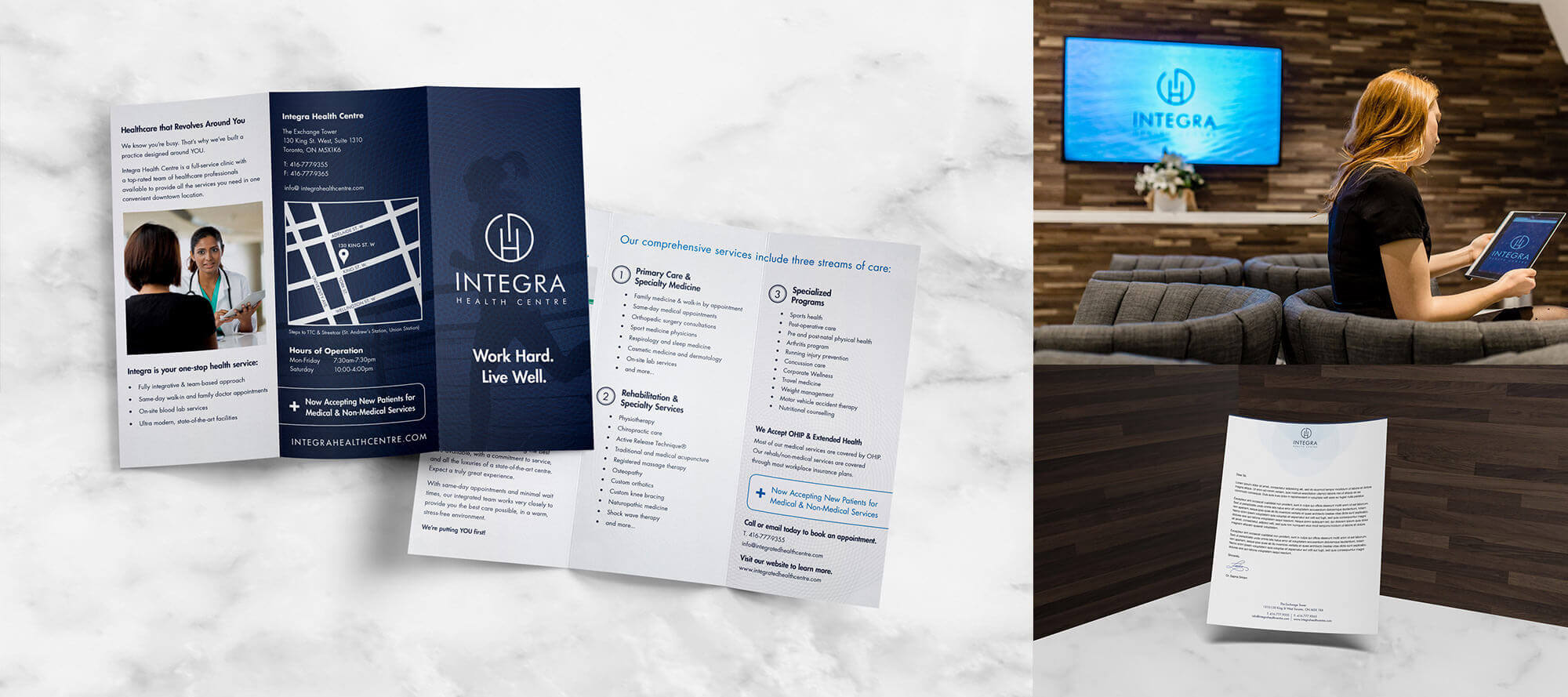 WEB The website concept was known as 'Work Hard. Live Well' creating a visual of city hustle and healthy lifestyle without moving away from the medical aspect. The Integra Health team invested into a custom video b-roll for the website as we are able to encode this function to work on every browser.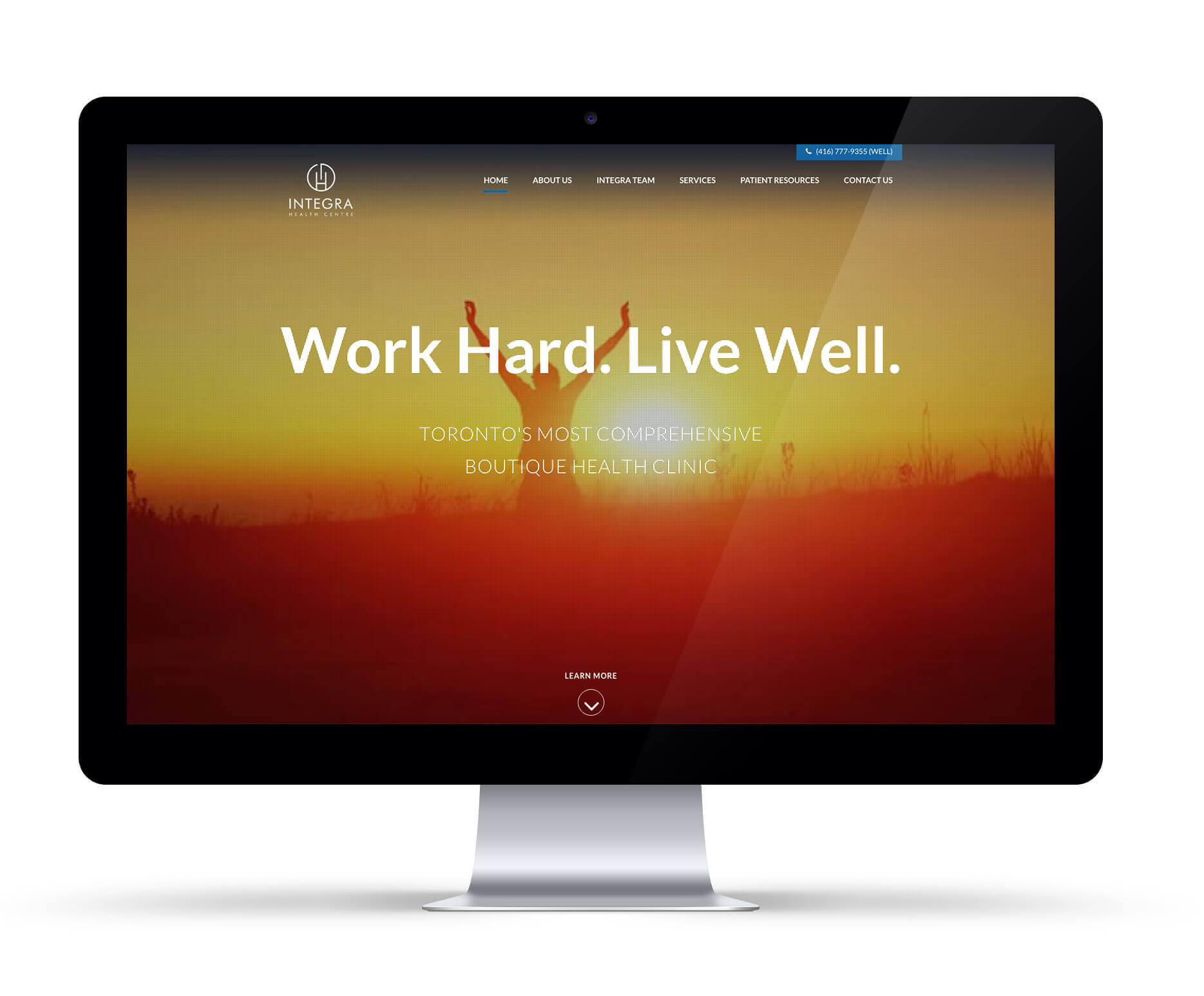 The team worked to create a website that would engage patients, provide the look and feel the clients were looking for, and be functionally practical for non-technical staff.

The website also accomplished the following:
Display and organize 30 patient services
Practitioner Profile image and biography manager
Patient intake forms that work with their internal system
Practitioner Career Application Function