Students Learn Real World Web Production Process
Western Technical Commercial School's (WTCS) website was historically built and modified by students under the supervision of school faculty. The school needed a professionally developed website to display the merits of specialized programs to gain confidence of students and parents for admissions.
The concept would predominantly be developed by Hubnest while also having students contribute to the design and development of the school's website. Three students from each of the three specialized programs (Leadership, Design, and Robotics) were selected and tasked to design and code the landing page for their own program. The goal was for each student to have a different design flare and introduction for each page.

We created an entirely new site map, improving the user-flow process, automated the student application process, and built a custom platform for managing all student/parent communications and website content.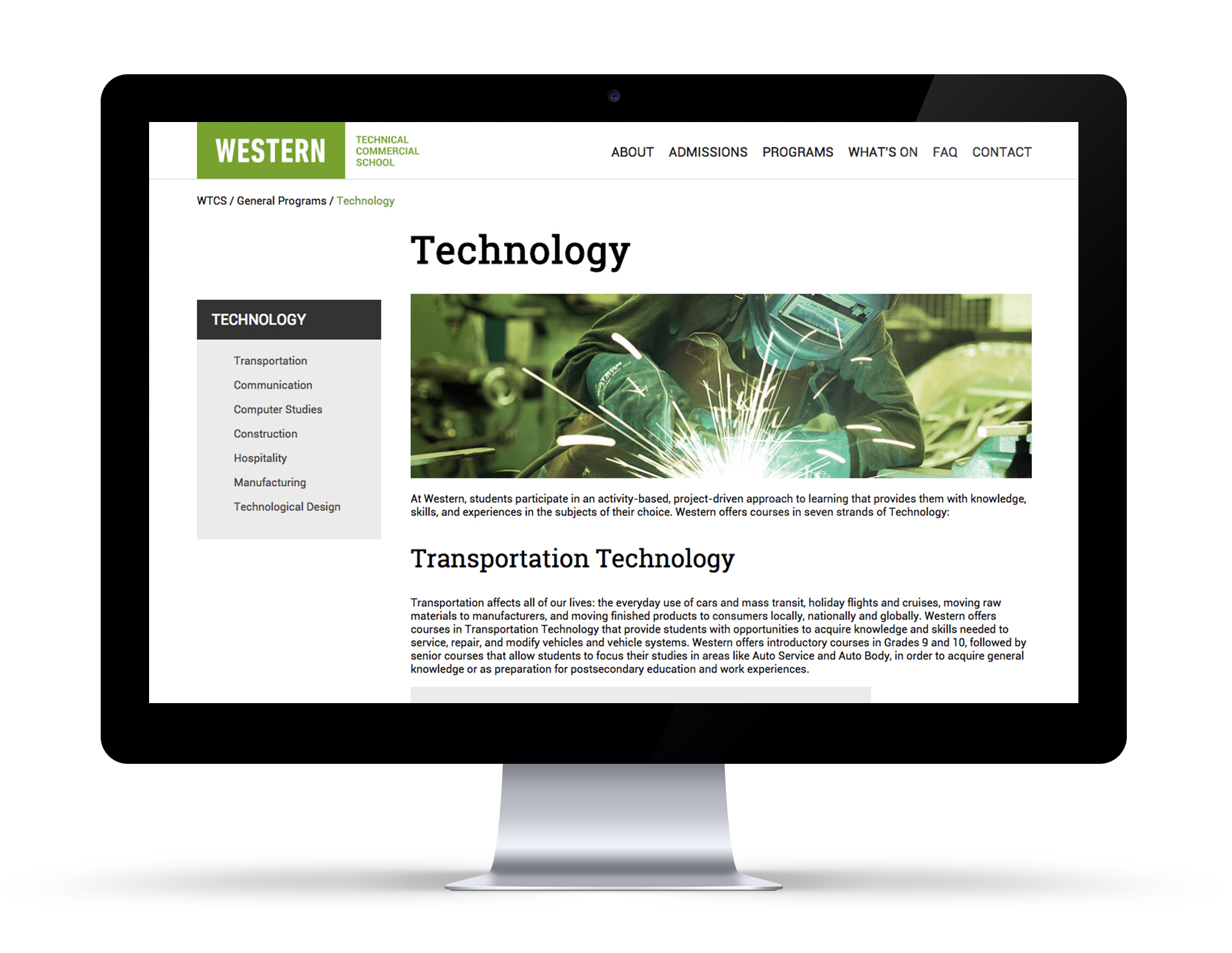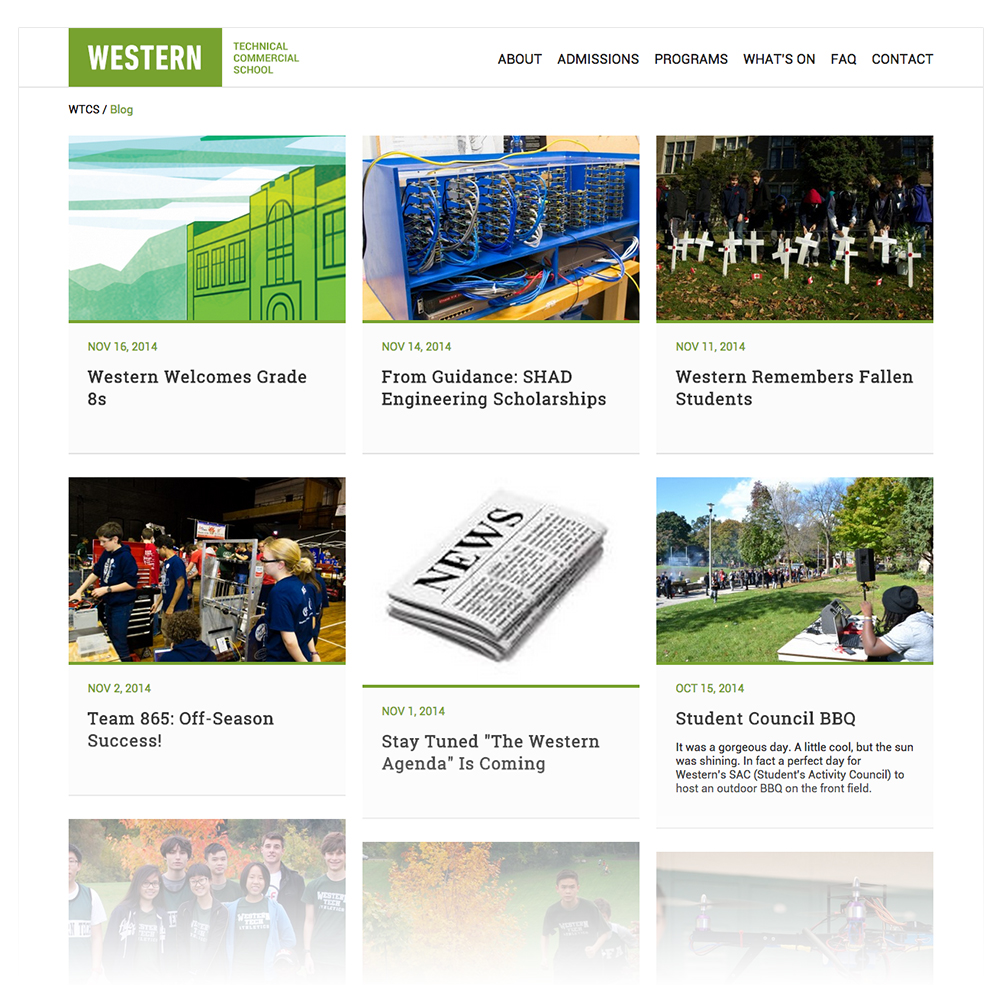 We approached the needs and direction by creating three unique design concepts. The selected version is using a modern, modular and fully responsive design, reflecting the prideful school colours (Go 865 Robotics Team!). Hubnest developers custom built all the plugins and the theme, resulting in significantly faster page load times and reducing plugin overhead.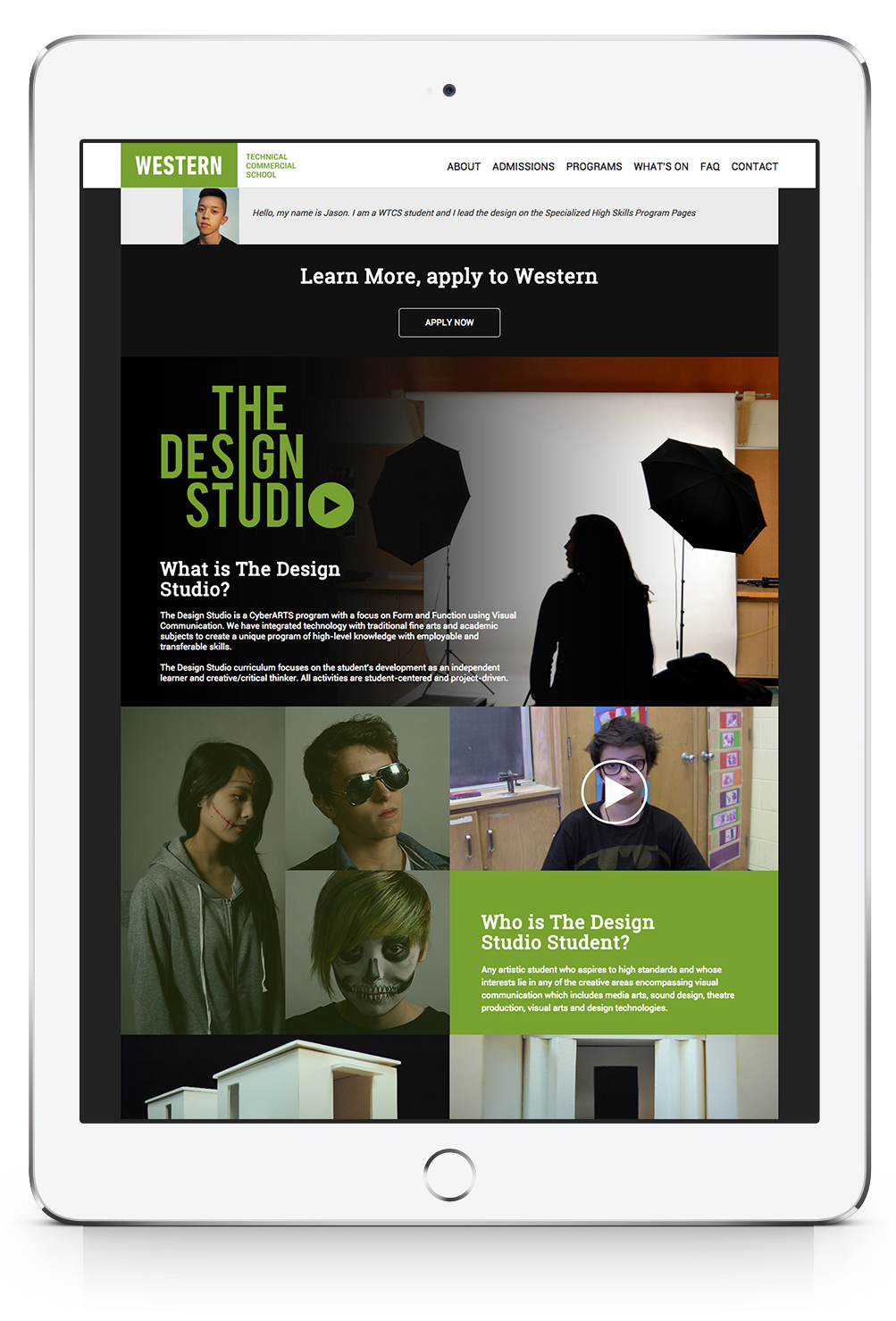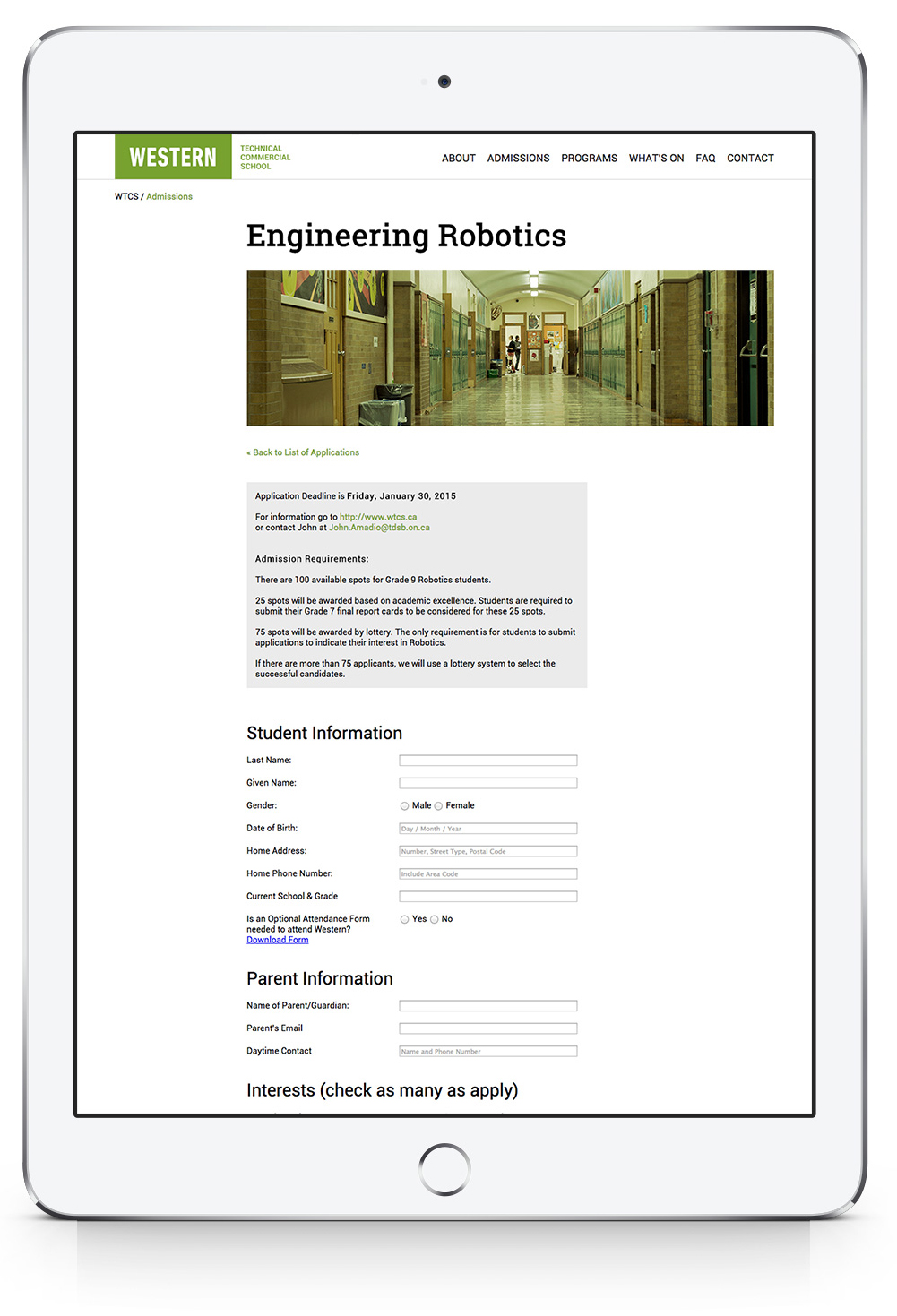 We weren't finished yet. During our discovery meeting, we identified several options to help save the school time and money. We automated physical form applications (ie. Specialized Program Application, TDSB Optional Attendance form, etc) and stored gathered information into a database, without the need for data entry. We also suggested an emergency warning banner to indicate any critical news such as school closures. A newsletter system was built to better communicate with parents, students and faculty.

Hubnest was happy to collaborate with the talented students at WTCS. The end result was stellar and WTCS engaged Hubnest to automate several other manual processes at the school.