A nutrition blogger turned famous!
Here's how we helped.
Joyous Health came to Hubnest looking to re-code their existing WordPress website with a new look. The design contained various complex visual elements spanning across three sub-sites: the main page, the members area, and the e-commerce shop.

The shop used WooCommerce and was set up as a subdomain (read: totally different website), but needed to share a common header and footer. The approach Hubnest suggested was to create a shared database so that the number of items in a user shopping cart would always show the same number in it regardless which section of the website a user is in.

First time visitors to the website would see a beautiful video of Joy explaining the concept of Joyous Health and its' products and services, while repeat visitors would see a member-only area driving new content. To add, the website was launched with a conversion from .ca to .com to cater to clients in the U.S., this was also reflected in currency purchases in the commerce shop.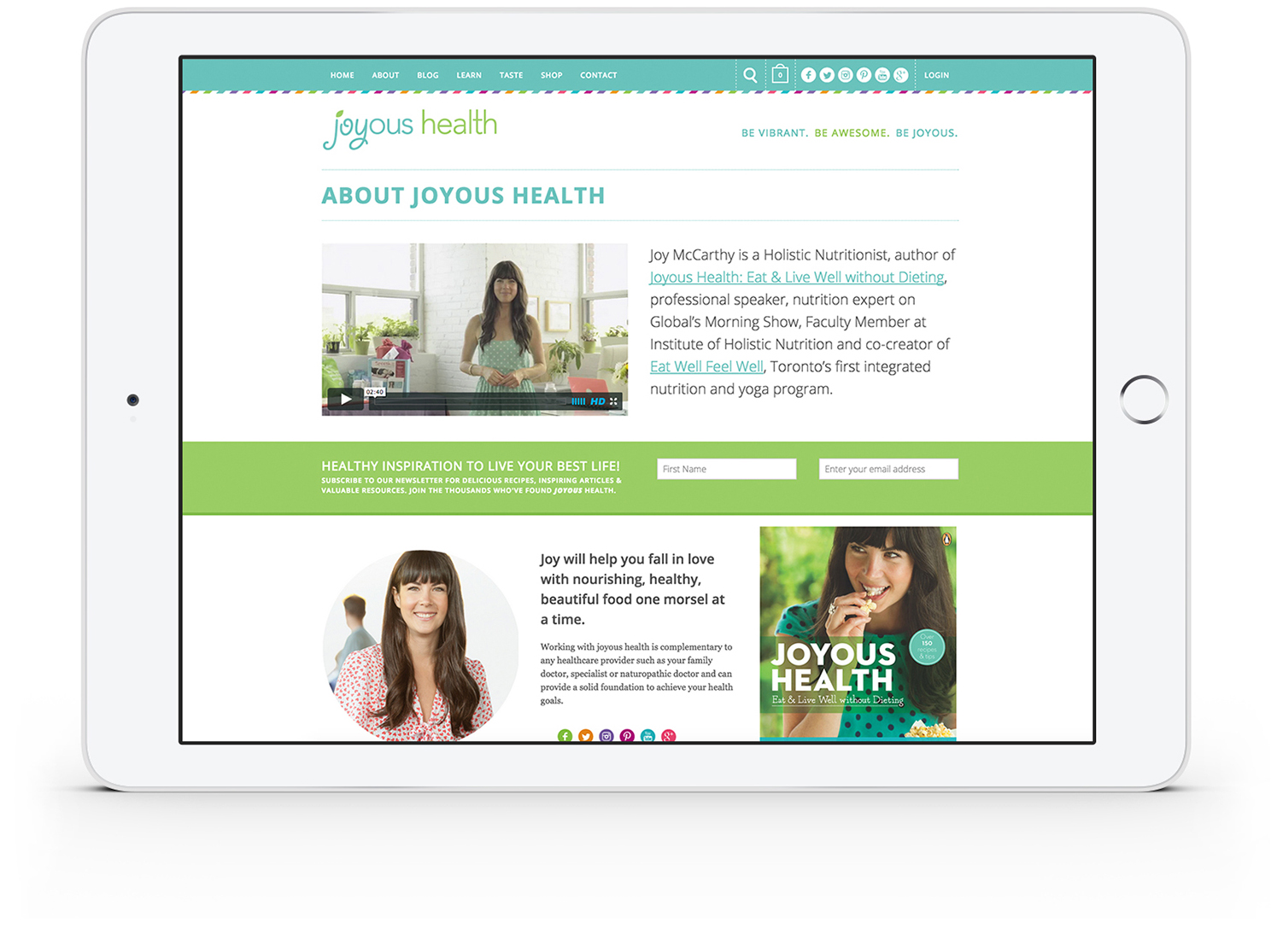 Hubnest spent a significant amount of time to make the website perform to our standard including completely custom plugins created for both WordPress and WooCommerce. Members area was custom coded to scale the website for future member management and desired functionality, such as video packages for member purchase or subscription. Database was carefully re-structured, all links redirected and the conversion took place without a hiccup. The website was coded in our very own process with hybrid of adaptive and responsive styles, creating true compatibility across all platforms and devices.