Bimpe is a new up and coming cosmetic surgeon with some very impressive accolades and notoriety. We instantly fell in love with Bimpe's energy when we met her. She is vivacious, modest, compassionate, and has excellent fashion sense. After learning much about Bimpe and her accomplishments, we were excited to translate her personality to a website.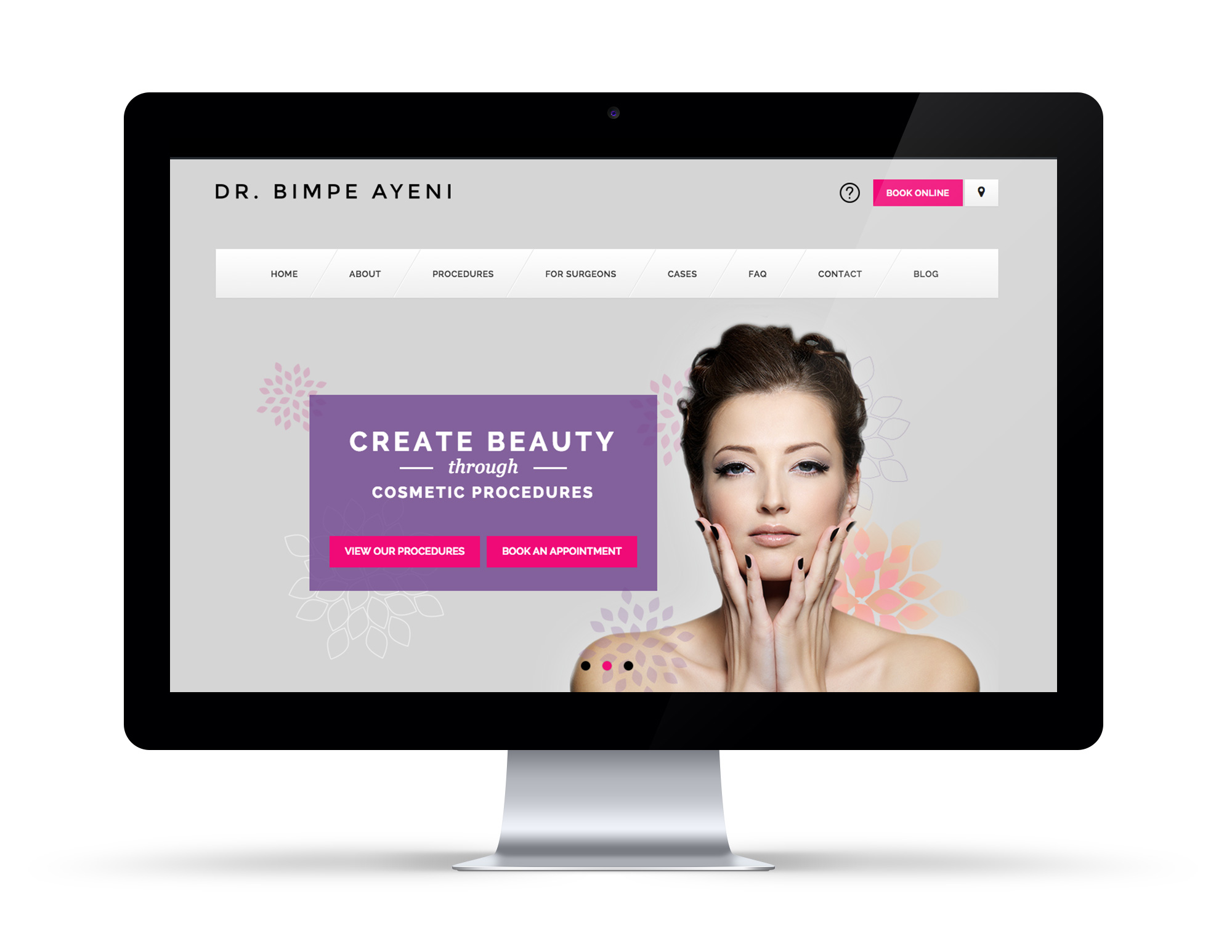 We built a theme website with WordPress CMS that would meet all the needs she wanted while designing some vibrant page breaks that would move Bimpe away from the typical sterile Doctor website.
We suggested new headshot photos of Bimpe. We advised using original images with beautiful faces. Display some notable acknowledgements that would build trust with website visitors.