Alumicor (division of Apogee Enterprises) is a leading supplier of architectural aluminum building products.
Hubnest won the bid for Alumicor to help them solve a problem regarding small transaction sales. The CIO was looking to create a case study on how to engage small transaction sales of current clients and show a strong ROI. The plan was to reduce the need for outbound sales by running an e-commerce system that would integrate with their internal purchase ordering system.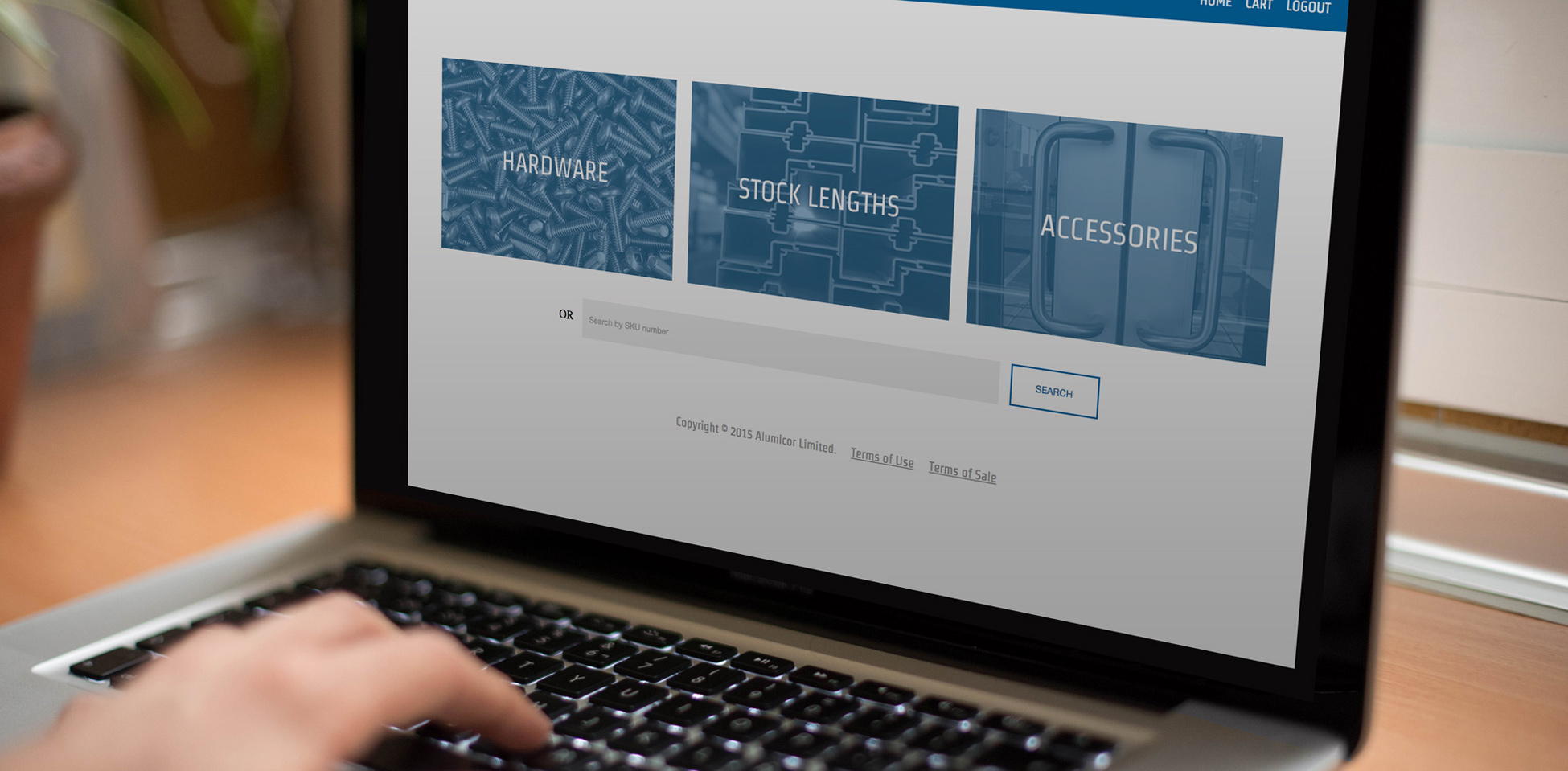 The system would do two things for Alumicor: Generate new revenue, and improve customer service, as small transaction sales would no longer be neglected.
Hubnest was responsible for prototyping and deploy the system to one of Alumicor's market – Halifax. We began conducting in-person user 'client' tests for behavior data. By identifying verbal and non-verbal stumbling blocks, we refined and iterate to create the "best" approach.

Without getting into the proprietary goals of Alumicor, the system needed to achieve the following:
Easy to review product data
Intuitive interface for all small transaction Alumicor customer base
Pull customer information immediately from current customer database, continuously tracking new transaction sales
Deliver live data to customers from product database with images, indicating current product stock
Integrate all transactions with Alumicor purchasing department for product delivery
Integrate all transactions with Alumicor accounting system for invoicing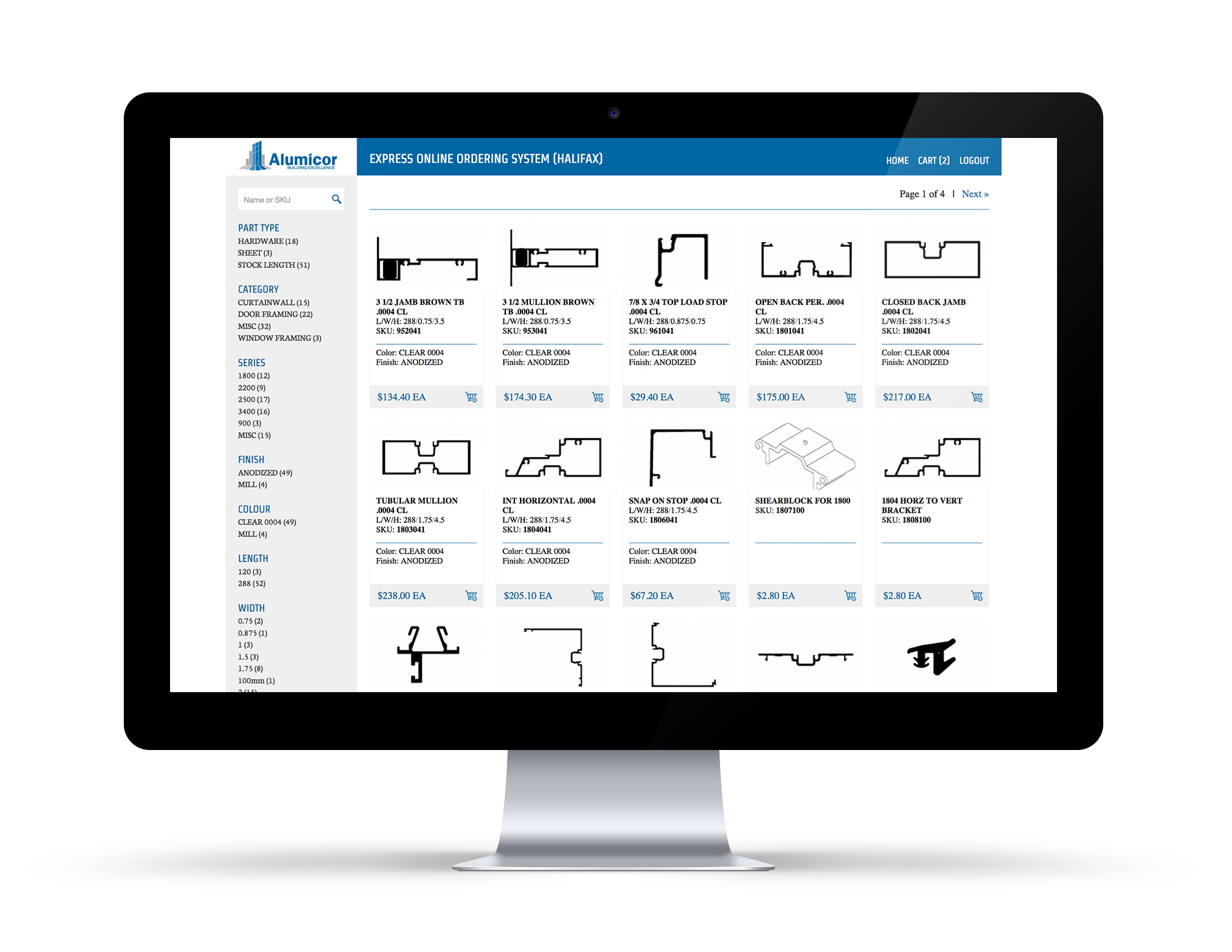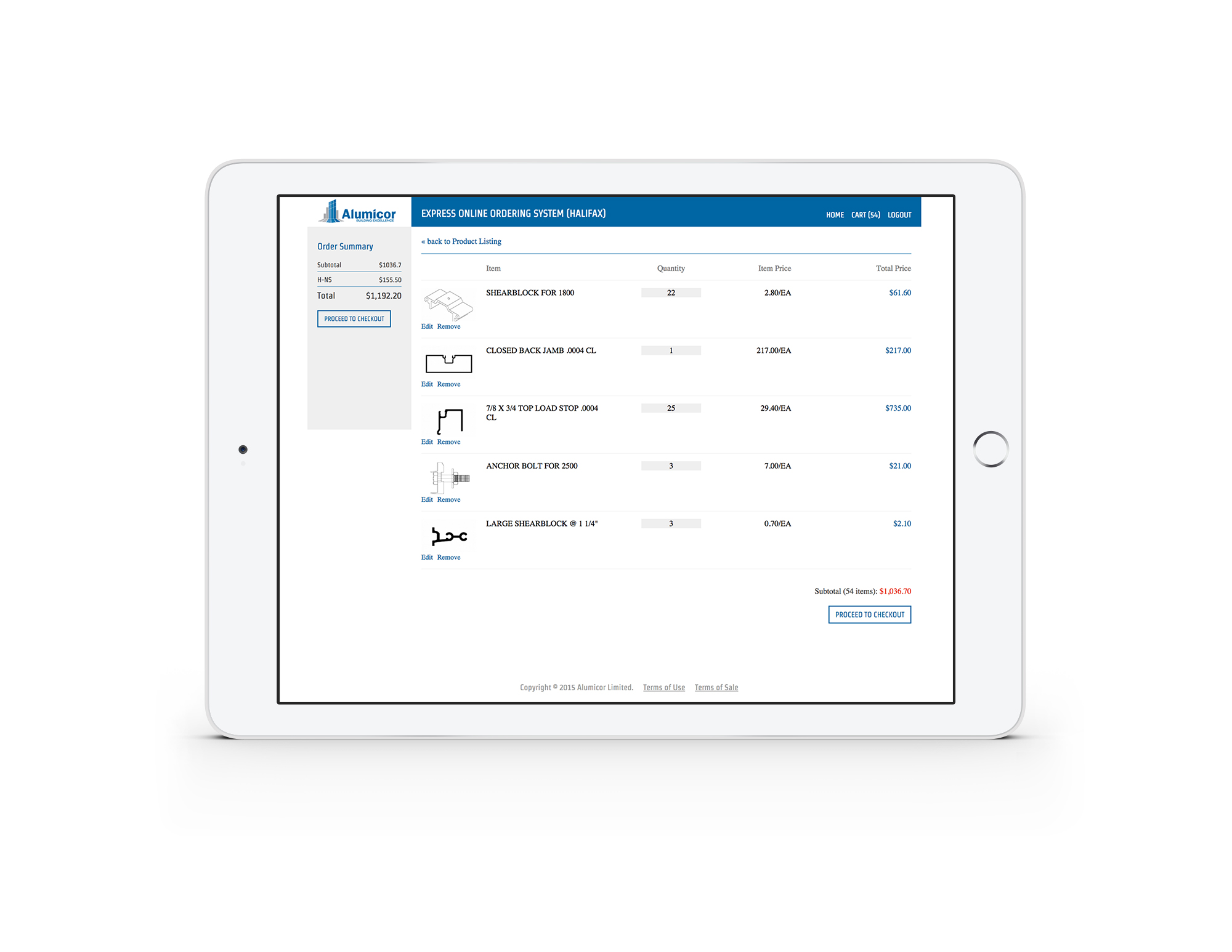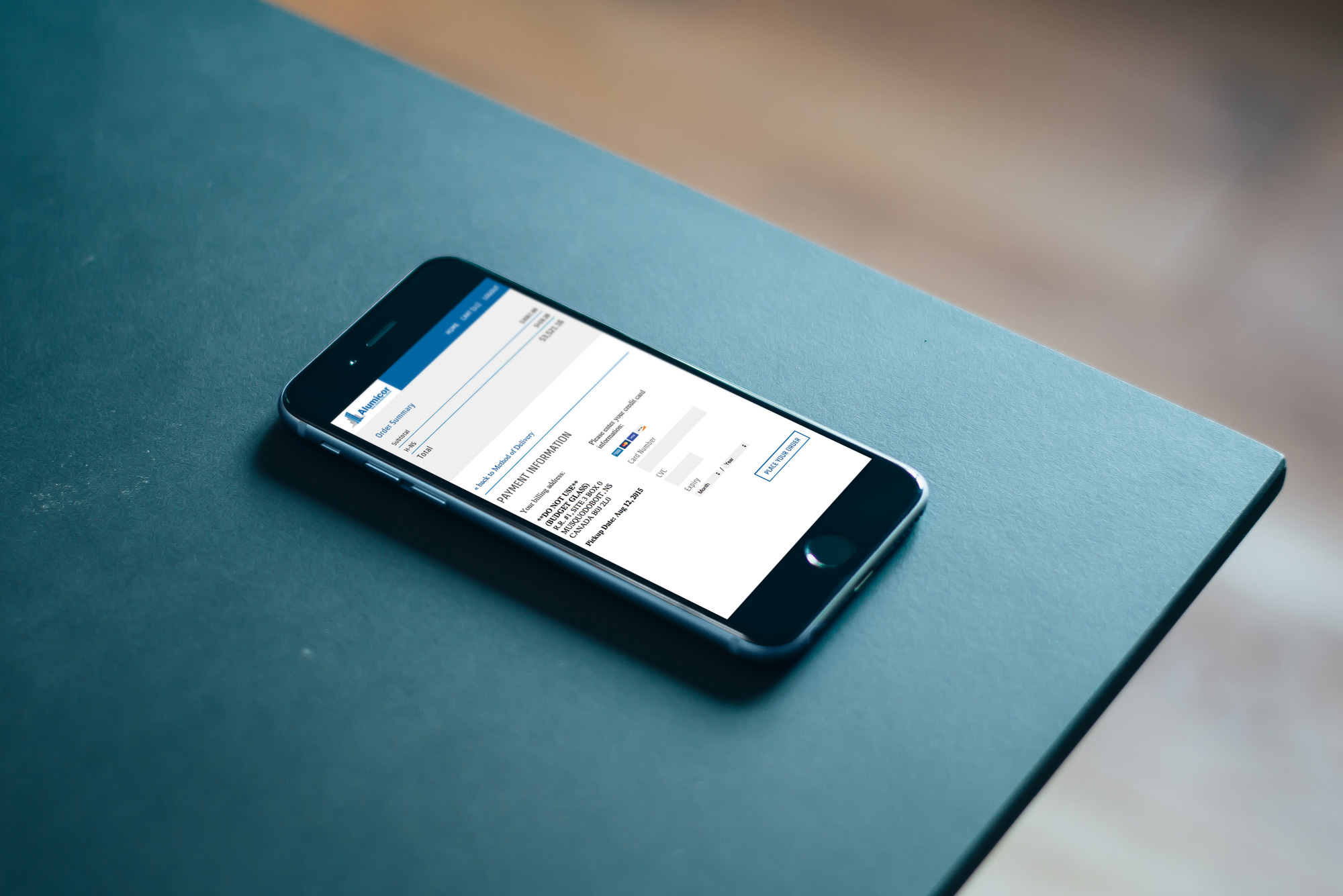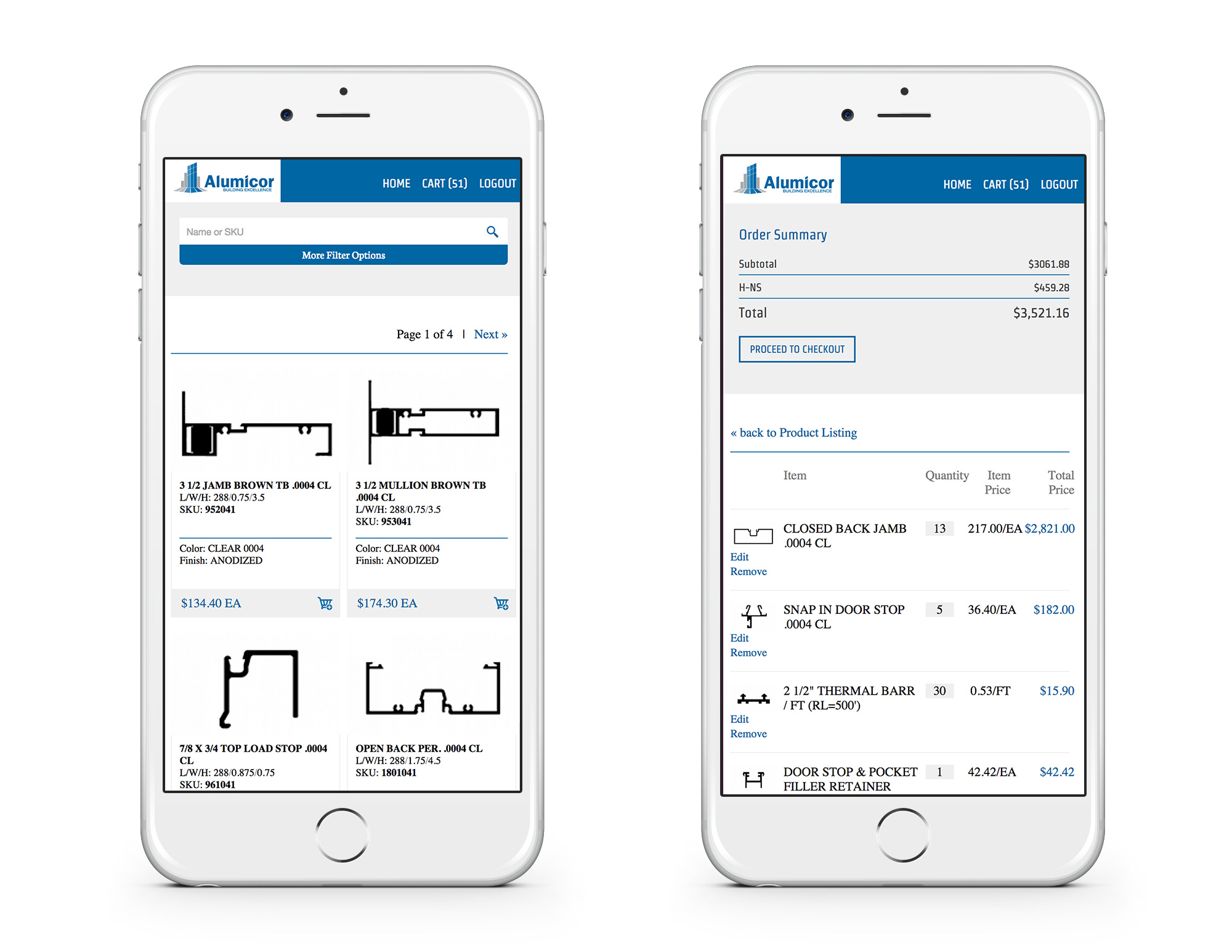 We began prototyping the first version with a controlled test environment in Halifax for metrics on performance and feasibility. Our Custom Web Team engineering team began measuring the user data and continuously refined throughout the test. The prototype results were a success.
The system is currently being evaluated and reviewed for North America wide deployment.