Competitive Edge in Children's Education Center's
JEI LEARNING – Etobicoke is a brand new learning center franchise location. Being a new business, the franchise location did not have any digital footprint. As part of the franchise agreement, JEI Learning – Etobicoke was not allowed to create an individual website of its own, thus leaving them with a standardized sub-domain website comprised of the same content as every other Jei Learning franchise location. Client/Owner wanted a competitive edge against all learning center's in the area.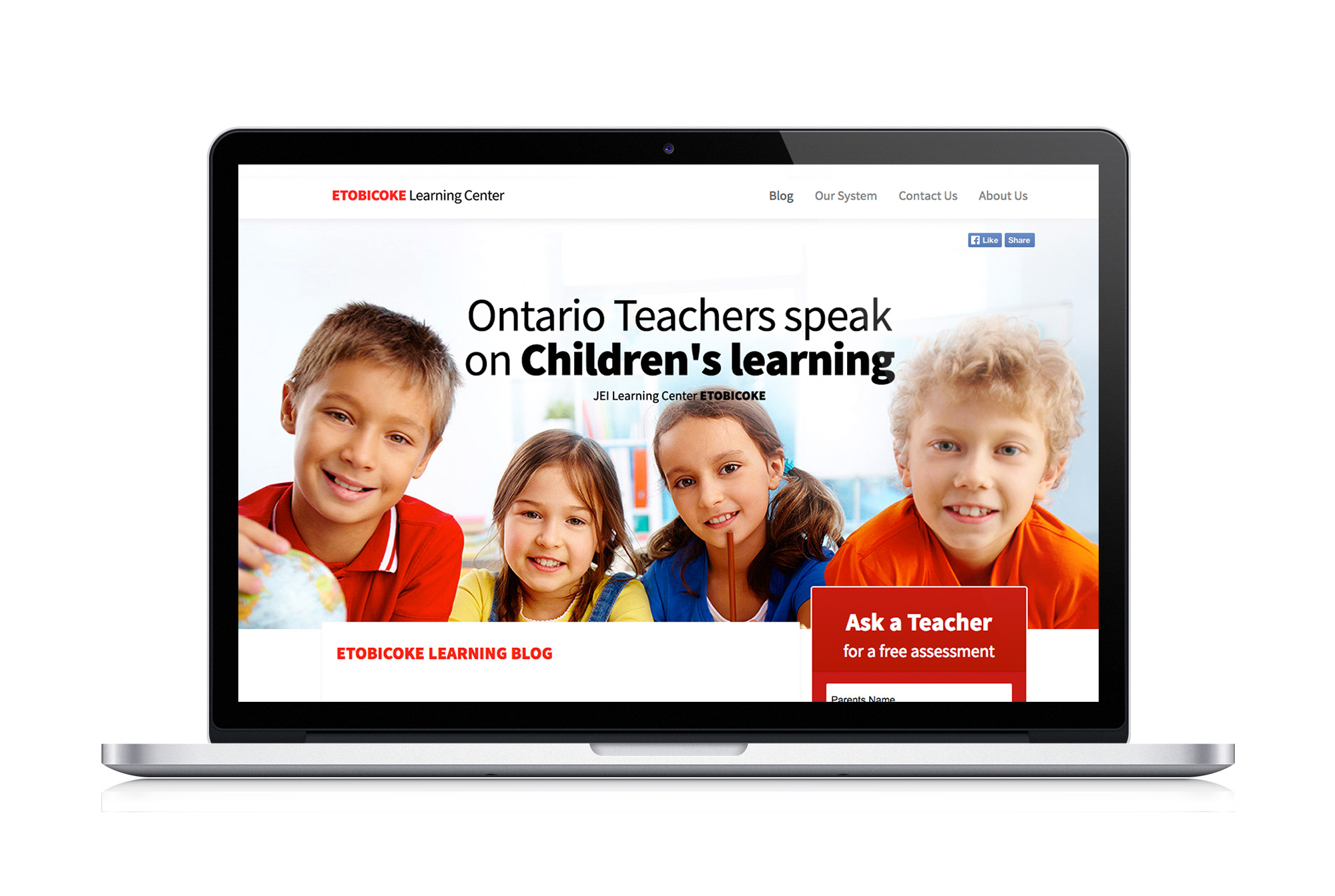 Hubnest introduced a concept of children's education blog written strictly by teachers for parents in Toronto. Hubnest created and executed the concept of a sponsored blog, branded as Etobicoke Learning, focusing on children's education in a neighborhood area. The blog was designed to be easy to read & share while maintaining strong calls-to-action. Articles are written through the eyes of parents, teachers and members of the community. The idea was to focus on children's education in a localized area in Toronto. As every blog post is SEO optimized, the content also can also be distributed through social media. Hubnest developed a custom website with a WordPress back-end to ensure very fast speed and low code overhead, while maintaining easy content management.