The Sunscreen Company, also known as Cyberderm is a leading Canadian sunscreen distributor. They came to us to create a new image, away from their existing cold and sterile website. We got to work by understanding Sara, Founder of The Sunscreen Company's vision. She wanted to create a more fashion forward space that spoke to sunscreen users more than doctors without taking away from the clinical aspect.

We came back with two design concepts: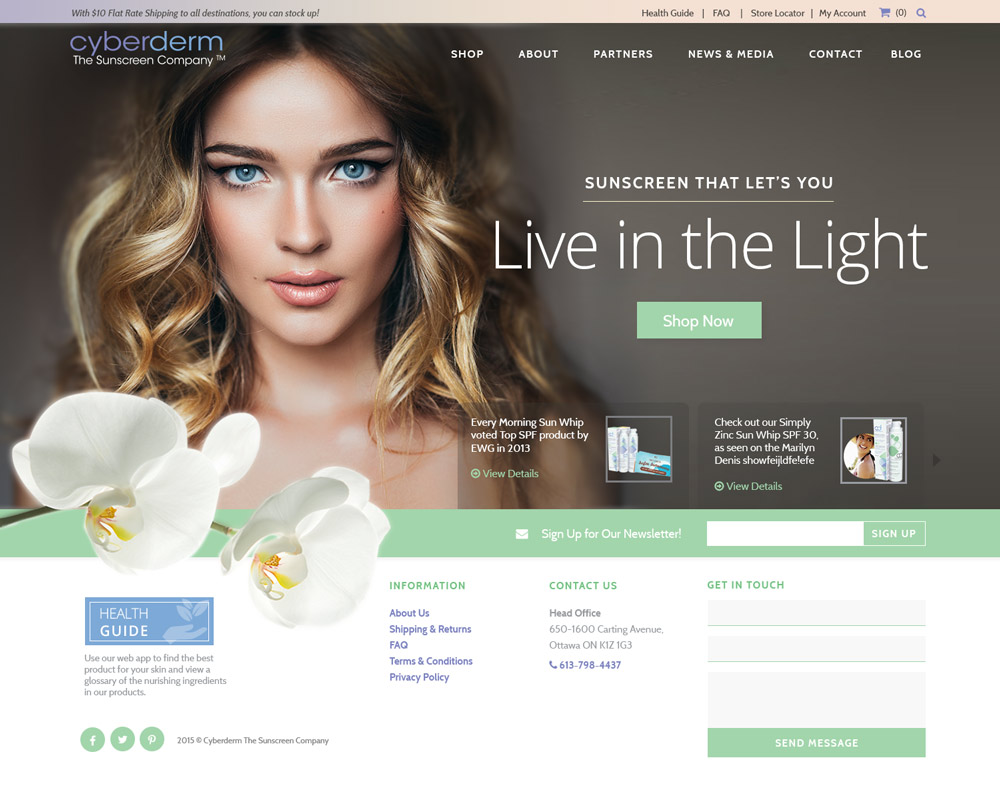 This design is inspired by the direction of the client to make the accentuated face and skin a focal point. The photos were given background, but the faces are beautifully enhanced to contrast the background. The homepage was structured to still feature latest news about the brand.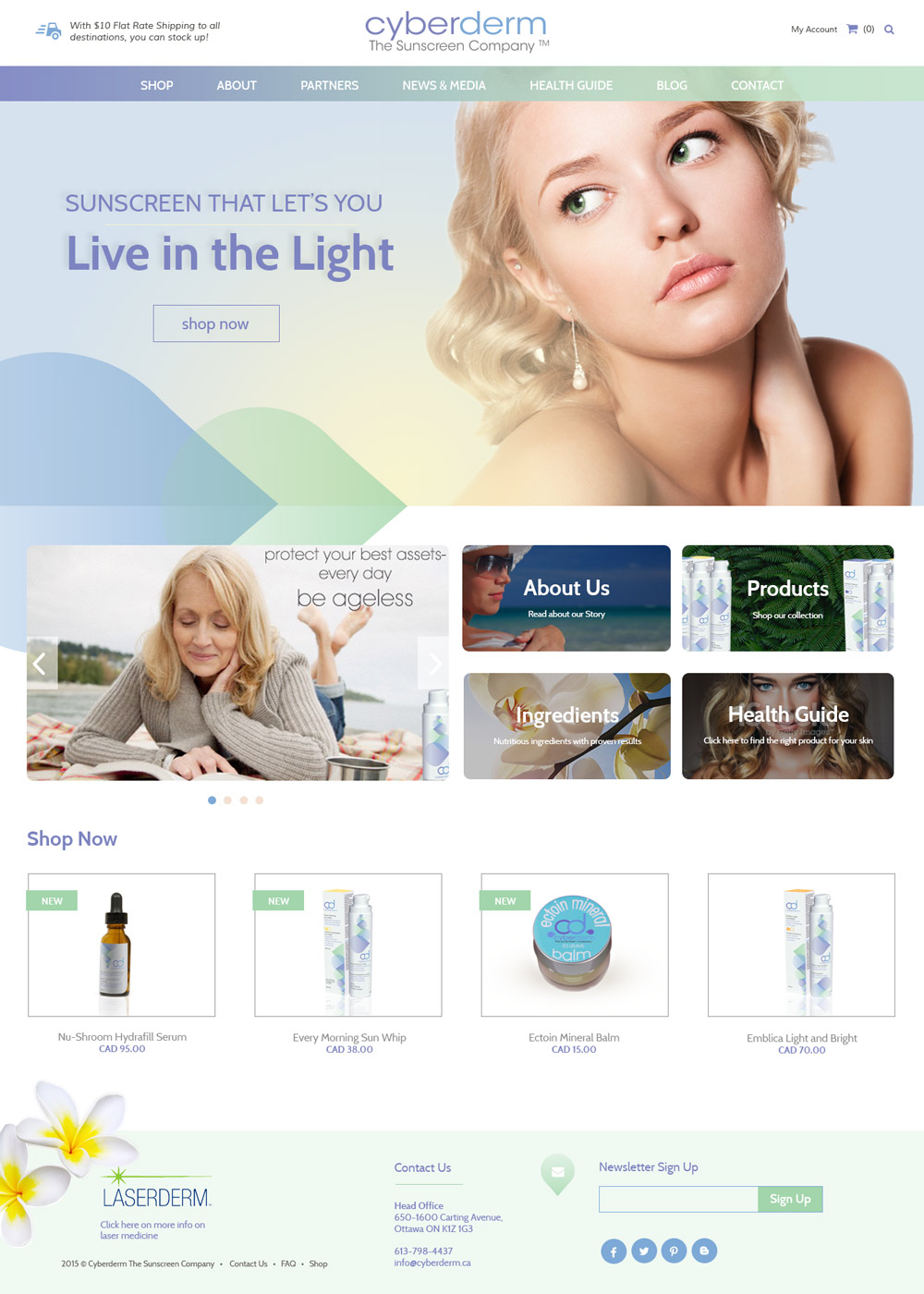 The alternative design has a more conventional layout, with a hero banner, a news slider, and image links with a grid of shop items. This design provides a more airy and bright. The homepage was structured to provide more content on the home page.
The first design was chosen as the design of the homepage.
Some New Features
Display all the ingredients in each product with definition in each of their product in an organized structure
The Health Guide - This function suggests the types of sunscreen based on skin type
Store Locator - Find Retailer partners where sunscreen may be purchased
The Shop:

The past website required over 8 calls to perform one complete transaction. The current website now require as little as 3 calls to perform a complete transaction. We made it work much better than the competitor standard and look great!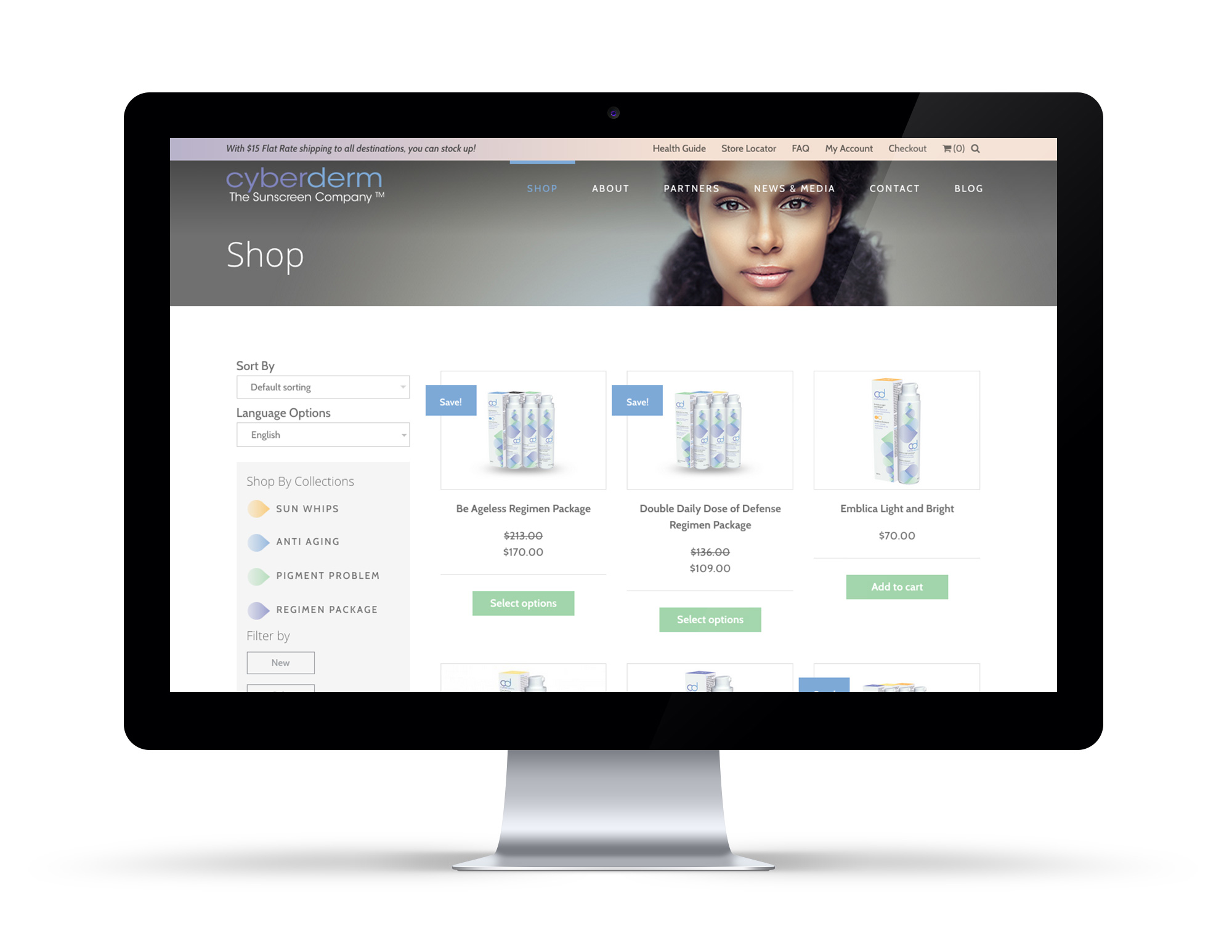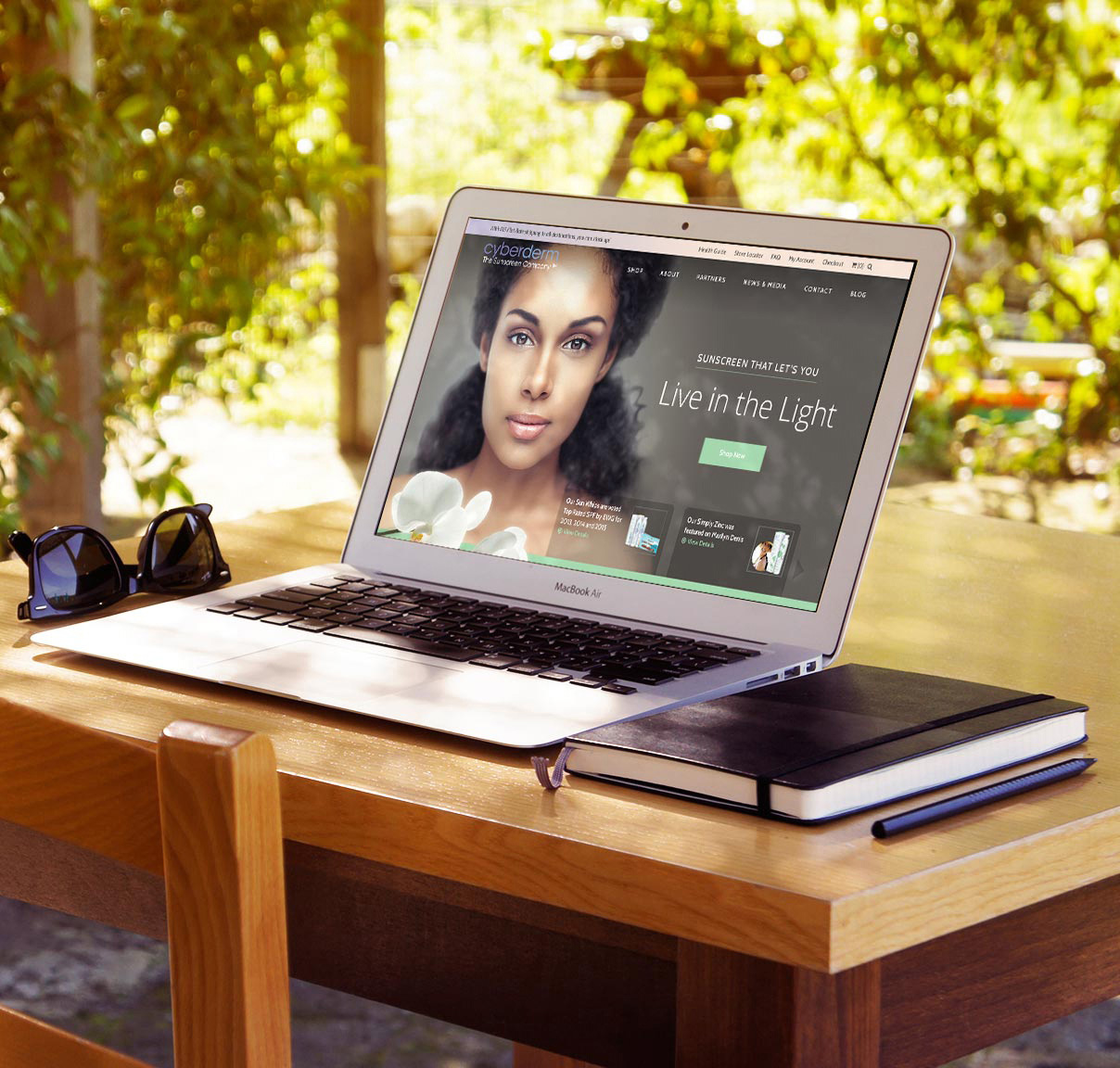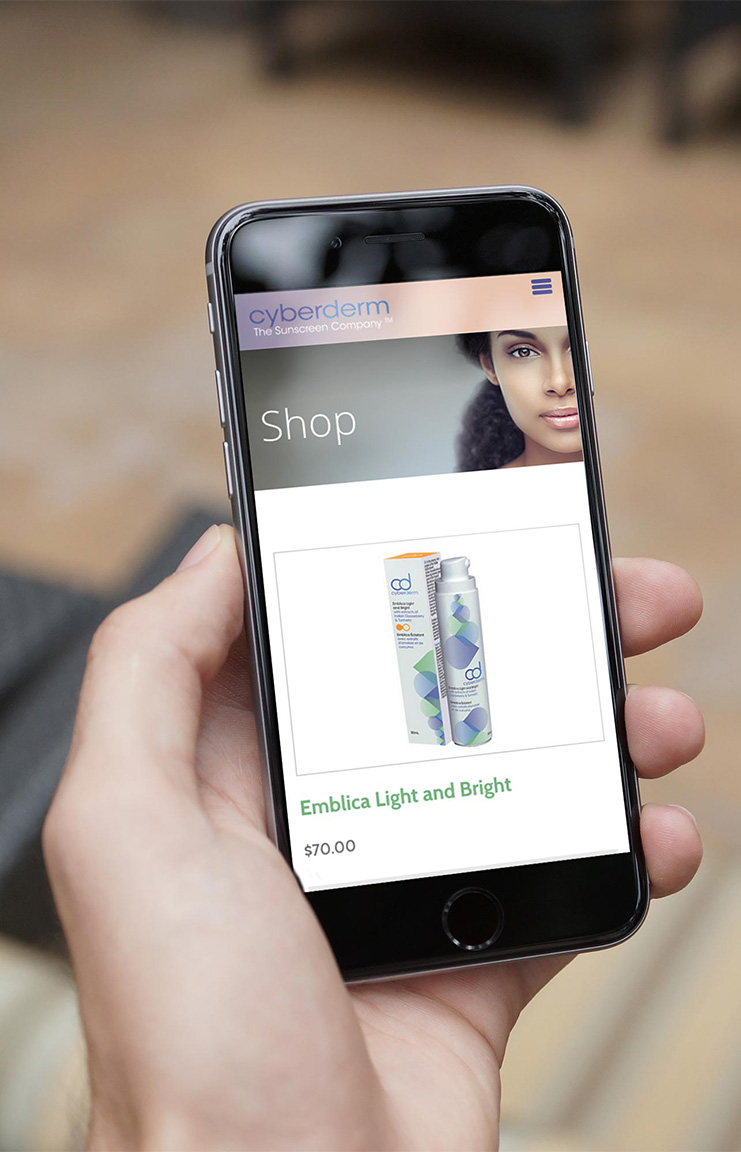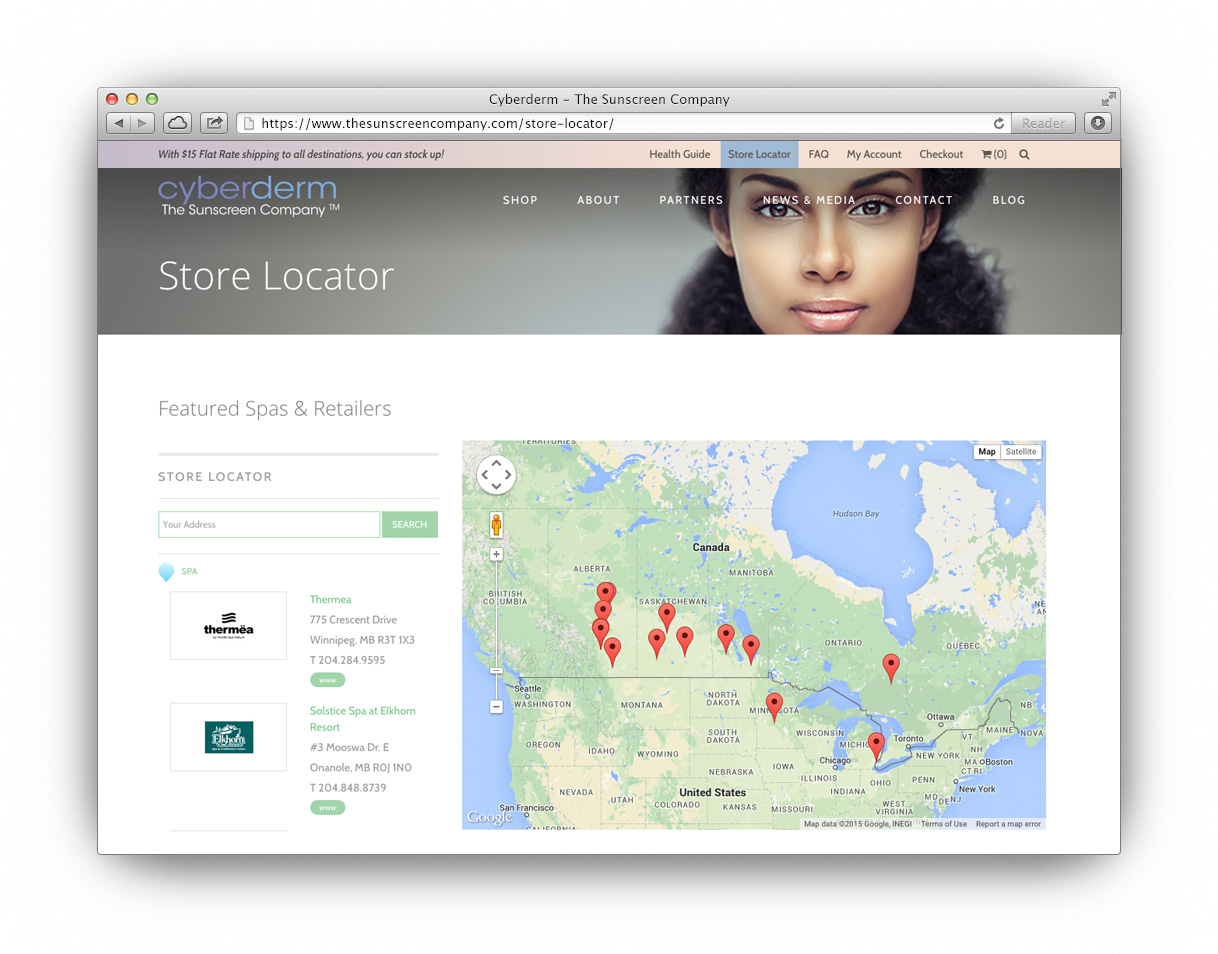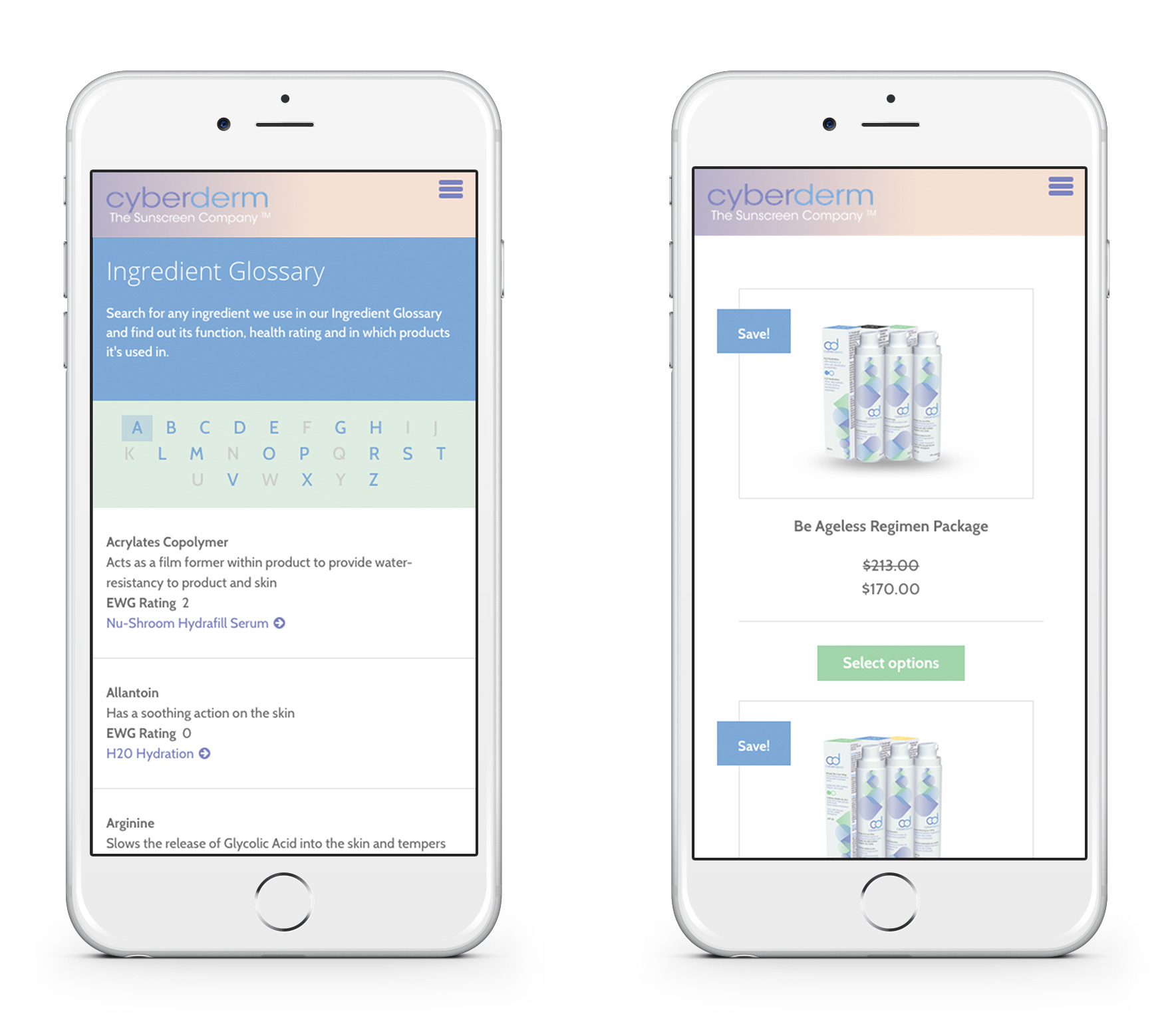 Behind the Scene:

We decided to use WooCommerce to manage all back-end transactions with some useful modifications for The Sunscreen Company's team. The modifications would reduce the number of people that needed to be involved with online transaction sales. We automatically translated all products to French without making a request for a separate catalog, automatic customer invoice send-out, integrate transactions to internal accounting system, and inventory notice management.